I fixed my 30% brain damage from a car accident. And now write and sing on stage. So this one is personal.
Medics charged 6 million, to see my body recover naturally – very slowly. Physiotherapists have published for 30 years, now to clear scaring and allow the body's own stem cells pair.
With the brain, all the memories are passed onto the new cells – very clever. Reptiles repair brain damage routinely, as they lack a blood brain barrier, to keep the immune system from clearing scaring.
So we use High Intensity UltraSound: 8W 1MHz ultrasound from a massage device is what I used.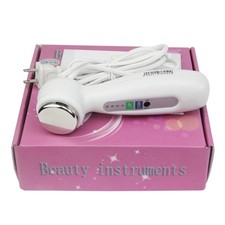 This is sold to clear wrinkles, and limb damage. When applied to each side of the head for 1 minute, the High Intensity UltraSound does the same.
I used it on my father's stroke, and he was staggered the stroke damage abated. The stroke was healed. This level of ultrasound was medically proved to clear cancer in 2002 – hence the GP bought a High Intensity UltraSound unit – unused in the nursing office.
The Dr HAS to use High Intensity UltraSound to clear cancer, or they are struck off, 10 million for eveery patient killed, and 25 years in jail.
So a family can buy such a device – it clears limb damage, and helps with weight loss: the first time you apply it to your stomach for ½ a minute, you will get diarrhea. Like when you are ill. It clears this trait totally.
Applied at least 20 times to a region of stroke or brain damage, it will fix the damage. It will aso repair the voice of singers.