has promised to evaluate and use best medicine – as they enter medical practice. To use defective medicine strikes them off the medical register for life.
Then in 2002 the Moffitt published the use of High-Intensity UltraSound to clear cancer. Dr.s found it would cure ALL cancers – so retired. Or prescribed defective cancer drugs for 15 years. Killing their patients is avoidable agony.
I use 8W 1MHz ultrasound from a medically licensed ultrasound massage device.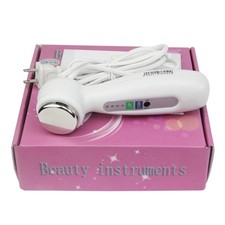 Effective in under 1 minute. And yet Dr.s are STILL prescribing defective, criminal cancer drugs. Even Christian Dr.s. Who are consigning themselves to burn in eternal damnation.
Not my idea of a Christian!
Ultrasound cures cancer...
Paperback:
$10.40
(excl. GST)
Prints in 3-5 business days
High intensity ultrasound will clear all the diseases of age! Saving 22,000,000 lives a year on earth