Every medic has confirmed High Intensity UltraSound for ½ a minute to each side of the head, clears MS, Alzheimer's, Parkinson's and Schizophrenia – as I published my practical cures in 2013: done at St Clement's Church.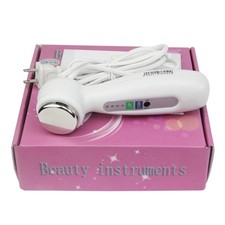 $16.89

or Best Offer
Drug companies leaned on the church to stop this free, totally harmless procedure – done with a commercially sourced, and medically licensed 8W 1MHz ultrasound massage device.
How DARE I cure for free, the 8th biggest killer of mankind – 4 years ago! Nurses have a High Intensity UltraSound device in the nursing office – families should demand nurses cure their olf people. Or rather, nurses and Dr.s have already promised to use best medicine – like totally curing dementia.
Not to so is 1st degree, medical murder. Dr and nurses struck off to face criminal tial.