That year I applied 8W 1MHz ultrasound to the bottom right of the chest – and cleared type 2 diabetes.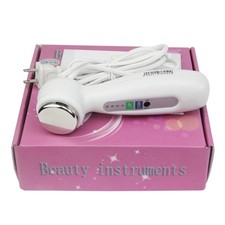 $16.89

or Best Offer
This High Intensity UltraSound had been used 2002 by 3 medical professors to clear cancer. It works for all 200 cancers out there, which do Molecular Nuclear Fusion
1 H2O+P+US->He+O+E2+X-ray
This is why 5W 40kHz ultrasound causes all cancer to give out X-rays: of which there is no bio-chemical source. But other professors allowed registered Dr.s to keep prescribing cancer drugs and surgery – both defective medicine – prohibited by the Hippocratic oath.
All the Dr.s and professors struck off for life. Except the drug companies had stopped the AMA & GMC FROM ENFORCING IT. The Dr.s insurance is void, and medical practice criminal.
½ a minute of High Intensity UltraSound from the 8W 3MHz ultrasound device in the nursing office will totally clear diabetes.
No limb and sight loss – diabetes drugs are defective. Ever Dr must use High Intensity UltraSound – for the last 5 years. No legal argument.
Prescribing Dr.s struck off for life, to face criminal trial. Type 1 takes 3 days to remit, type 2 instant.