That year I used a 8W 1MHz ultrasonic massage device on people with MS, Alzheimer's, Parkinson's and depression: I cured Schizophrenia 2010. Read and confirmed by all interested Dr.s.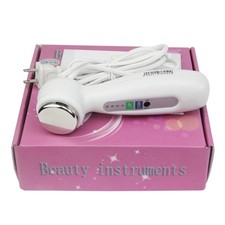 Who were then prohibited from prescribing or researching biochemical treatments for these cured conditions. And rug companies only employ registered Dr.s to do drug research. So no biochemical work on dementia has been legal of 4 years: no medical school can research it either.
½ a minute of High Intensity UltraSound to each side of the head – just once! I say 3 times-btu the people never come back – except to get the full 30 seconds – stop if you feel warming.
This clears the viral structure from the central nervous system: that show up in ultrasound scans, as the viral altered cells do Molecular Nuclear Fusion.
As they have to be inflated, to cause body cells to divide – and cause disease. So clearing dimetia cost $30, and requires no hospital, Dr or drugs.