A man came into my heart health group with lung cancer; the drug companies got the group closed down – as I was using a medically licensed ultrasound massage unit as prescribed, and had no health insurance.
Ultrasound - cancer cure
Paperback:
List Price:

£8.72
£7.41
(excl. VAT)
|
You Save: 15%
Prints in 3-5 business days
Highly intensity ultrasound 150 W 40 kHz applied externally just once will cure all the diseases of age!
I was trying to remove cancer pain, curing the cancer was a great surprise – all cancers, No drugs. The drug companies really hated that.
For my lung cancer guy, I gave ½ a minute of ultrasound to each side of the chest, using an 8W 1MHz ultrasound massage device.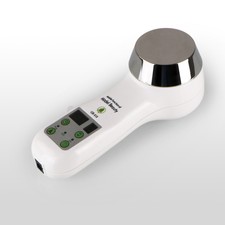 Also 1 minute to the liver, and ½ a minute to each side of the head. And looked forward to seeing him the next week: there is a rule, cure somebody, and you never see them again – except by chance in town. 100% cured.
80% of the cancers out there are lung cancer. Which turns out to be really easy to clear – just don't see a Dr, who will biochem you to death. As the Christie did with my neighbour.
He had kidney cancer, I High Intensity UltraSound each kidney for ½ a minute – and he picked up. So the Christie took him in, gave him aggressive chemotherapy, and 2 weeks later he was dead.
They were very adamant – I was not to be allowed to High Intensity UltraSound him again. RIP. So 80% of cancers cured. Medicine has said nothing – High Intensity UltraSound is medically published science.