½ a minute of 8W 1MHz ultrasound to either side of the chest.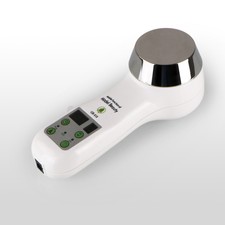 This causes the inflated cancer cells to pop – clearing the disease from the body. Lung cancer is 80% of the cancers out there – all cured by the Moffitt 2002.
Biochemistry defective, criminal medicine. No Dr can prescribe defective medicine – or they are struck off – 15 years ago.
These devices cure all cancer pain in under 1 minute – by clearing the cancer.