Practically confirmed 2013 – and published on the internet. Read and confirmed by all Dr.s, who went on prescribing defective biochemistry. Killing 1 in 8 of our old people: this si criminal – th Dr is struck off, and families get 10 million for every agonising death.
I use High Intensity UltraSound – e.g. 8W 1MHz ultrasound for ½ a minute to each side of the head. Clears MS, Alzheimer's, Parkinson's, Schizophrenia with no diet or life style change.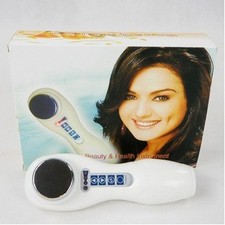 This si the idea which clears all cancers. When it cleared MS I was amazed: I lost a girlfriend to MS 9 years before. The devices cost around 30 UK pounds.
Hospitals all have an 8W 3MHz ultrasound device – licensed for physiotherapist or nurse use. Not to use it is criminal.