High Intensity UltraSound causes the hard, pressurised cancer cells to pop! Cancer is inflated in order to grow – all cancers.
I have piratically found an 8W 1MHz ultrasonic massage device over the cancer primary clears the cancer at home.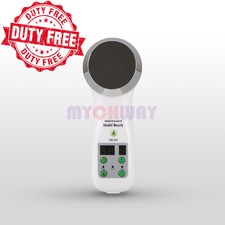 You next GP visit, the Dr is legally obliged to totally discharge you. High Intensity UltraSound sets off Molecular Nuclear Fusion in the pressurised cancer cells.
1 H2Op+US->He+O+E2+X-ray - the cancer cell boils and pops. All cancers.
For soft-body cancer, apply the High Intensity UltraSound for ½ a minute to each side of the chest. Also clears HIV etc.