It needs Dr.s to prescribe drugs. But since 2002 drugs have been defective medicine for cancer. 1 application of High-Intensity UltraSound by a nurse, for under 1 minute totally clears all cancers.
As medically published 2002 by the Moffitt cancer centre, and confirmed the science. They then bought an 8W 3MHz device for their own use. I have found an 8W 1MHz ultrasound massage device 100% effective in clear even late stage, inoperable liver cancer.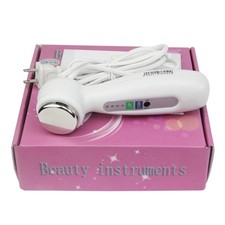 $16.89

or Best Offer
But Dr.s made no money from High-Intensity UltraSound, so carried on with defective, criminal cancer drugs and surgery. Very stupid.
This means virtually 100% of Dr.s o0n Earth are no longer registered Dr.s – and have not been for 15 years. Making medical practice uninsured and criminal.
And nurses can't prescribe most drugs. They are not allowed to assist with fatal medicine – so if they have assisted Dr.s to kill cancer patietns with biochemistry, no longer nurses.
So cancer is easy to clear – 1 application of a High-Intensity UltraSound unit.
So 80% of health service economic activity criminal. Familoes who have seen a relative die under cancer drugs in the last 15 years get a payout of 10 million UK pounds. And each member of the medical team get 25 years in a high sercurity jail.
So your GP STRUCK OFF 15 YEARS AGO.