2002 the Moffitt published a 100 patient double blid trial on High-Intensity UltraSound curing cancer at 1 appointment. No biochemistry. Which is now defective and criminal medciine – going back 15 years.
Two parents took their daughter with incurable cancer over to the US. They came back cured, and the Christie sued. And lost – as the daughter would have been dead on their poison prescriptions – that is what biochemistry is.
So they fund raised, and invested 6 million in a proton beam cancer equipment: totally unlicensed in the UK. 100% effective – but illegal medicine. It also causes cancer celsl to pop, as they do Molecular Nuclear Fusion
1 H2Op+p+->OH++E2+X-ray pure physics – Dr.s do NOT understand
A 8W1MHz ultrasound massage device is a medically licensed High-Intensity UltraSound unit – clears all cancers in under 1 minute.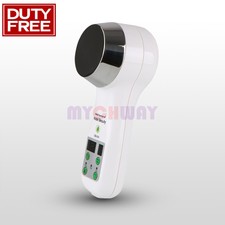 All Christie Dr.s have an 8W 3MHz device, but prescribe biochemistry, and see their patients die in 2 agonising, expensive years. The Dr earns loads of money by killing his patients.
So no UK hospital could ever operate a Cyclotron – no proton beam therapy: which works – but is illegal medicine in the UK. Biochemistry illegal medicine for 15 years.
I just pointed all this out to the Christie, which appears to have suddenly shut down. Well ALL its Dr.s were struck off 15 years ago. They all must repay the last 15 years wages, and get no pension.