Curious. They have promised to use best medicine, or be struck off and never practice medicine again.
So in 2002 they all verified the work by the Moffitt cancer centre, that 1 application of High-Intensity UltraSound clears all cancers. All 200 types.
I use a 8W 1MHz ultrasound massage device. Medically licensed not to harm body cells – but it pops inflated cells like cancers. It is that simple.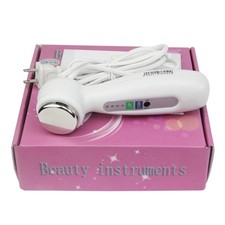 Under 1 minute of High-Intensity UltraSound totally clears al lcancers. Dichemical treatment have been defective, criminal medicine for 15 years.

So now medics say 'lawyers save us from this best medicine – will do not choose to use'. They have no choice. They must use High-Intensity UltraSound – they must nto prescribe cancer drugs.
So they appeal to the lawyers, who will ensure they are removed from medicine, and sentence for killing 10,000 patients using biochemistry. Is that 2.5 millennia! With no pension. Repaying the last 15 years wages.
I would encourage my cured cancer people, go visit your GP, just to show them what best medicine dies.