2002 the Moffitt published the total clearance, at 1 appointment of cancer. High-Intensity UltraSound clears all 200 cancers out there.
I use a 8W 1MHz ultrasound device for under 1 minute. A Dr has a 8W 3MHz device – bought in 2002, as he verified the new medicine.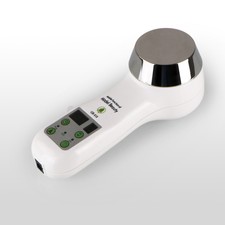 So from 2002 biochemical treatments, radio and chemo therapy, plus surgery all defective criminal medicine.
Just 1 prescription struck the Dr off: no health insurance – all medical practice criminal. Your GP struck off 15 years ago – do forward this message to them.
Cancer Is Cured
eBook (ePub):
$3.89
(excl. GST)
We live in remarkable times. Xi years ago American medics cure to cancer. Using no drugs or surgery. Just a single application of high intensity ultrasound. This book explains how it works! It... More >
Every days medicine, medical practive. All deaths warrant a fine of 10 million, and 25 years in jail for ALL the medical team.