All over the world people are using High Intensity UltraSound to cure their own cancers: GPs have a 8W 3MHz device they are legally bound to use – but don't. 1 prescription of cancer drugs over the last 15 years strikes the Dr off – making medical practice ILLEGAL.
i use a 8W 1MHz ultrasound massage device for under 1 minute.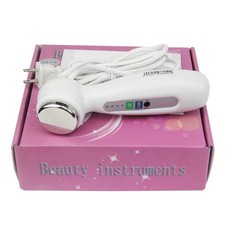 $14.35

or Best Offer
From China

So people are going in to their GP with their cancers cured – and are still given surgery. This is potentially lethal, and disfiguring. And is totally prohibited by the Hippocratic oath.
The AMA and GMC are under the legal imperative to strike the medical team off – they do not.