For money. 2002 High Intensity UltraSound was medically published as the cure to cancers. The paper read and confirmed by ever Dr on Earth – which is why thewy have a 8W 3MHz ultrasound unit in the health centre. It cures all cancers, viruses and bacterial infections – reserved for the gP an family.
They prescribe defective, criminal medicine for patients: they confirmed the effect of High Intensity UltraSound 15 years ago – and bought the ultrasound device.
I use a 8W 1MHz ultrasound massage divide – buzzes of cancers, viruses and bacteria in under 1 minute: which is why my GP has not seen me for years.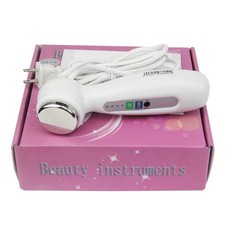 $14.35

or Best Offer
From China
So biochemical treatments are defective, criminal medicine. Radio and chemotherapy, plus surgury as just a way of killing the patient quickly – once he has stopped earning the dr money.
Dr.s globally have killed ½ a billion patients from cancers, heart disease, diabetes and metal health problems – see my other post into how to cure your self totally in 1 minute.
Ultrasound - cancer cure
Paperback:
List Price:

$18.95
$16.11
(excl. GST)
|
You Save: 15%
Prints in 3-5 business days
Highly intensity ultrasound 150 W 40 kHz applied externally just once will cure all the diseases of age!
The GP could cure you in 1 minute – but he wants your money: he doesn't care about your agonising death. So if hyour GP killing you?