High-Intensity UltraSound was shown to cure cancer 2002. It causes Molecular Nuclear Fusion in the inflated cancer cells.
1 H2Op+US->He+O+E2+X-ray
So e.g. 5W 40kHz causes ALL cancers to give off X-rays. E.g. 8W 1MHz causes cancer ce;;s to pop – as the cell contents yo boil.
And EVERY Dr on Earth has to use High-Intensity UltraSound 15 years ago- and stop prescribing biochemistry, or be struck off – and no longer practice medicine: Medical pratice now illegal for life.
Cancer Is Cured
eBook (ePub):
$3.89
(excl. GST)
We live in remarkable times. Xi years ago American medics cure to cancer. Using no drugs or surgery. Just a single application of high intensity ultrasound. This book explains how it works! It... More >
10 million as a legal fine, as 25 years in jail for each patient murdered.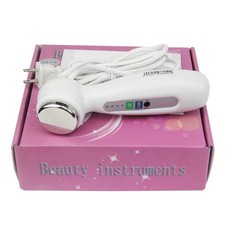 $16.89

or Best Offer
From China