In 2013 I confirmed ½ a minute of High-Intensity UltraSound t othe lower right of the rib cage totally cleared type 2 diabetes: thanks to Paul for helping prove this work.
So for the last 4 years Dr.s MUST use the 8W 3MHz ultrasound device they have. I use a 8W 1MHz ultrasound massage device.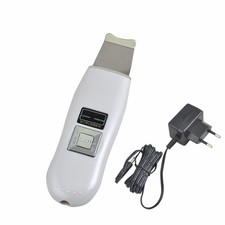 Cure yourself, then all you friends and family. Which means the Dr must return the last 4 years medical costs for diabetes – 10 million for every death.
American friends tell me type 1 take 3 days to remit – I have confirmed 1 time personally. So no compromised lives. No amputations or spurious sugery. Lawyers have an organ book for the appropriate damages.
And no MetFormin prescriptions for the last 4 years. Prescribing medics struck off. Dr pays back medical fees, damages and is stuck off for life.