½ a minute of 8W 1MHz ultrasound to the bottom right of the rib cage clears diabetes: type 1 takes 3 days to remit – type 2 clears instantly.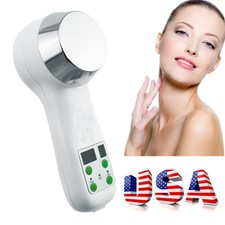 $37.66

or Best Offer
2013 I proved the 8th biggest killer of humanity dould be cured. Diabetes drugs then became defective, criminal medicine. My paer was available on the interenet.
Read and comnfirmed by all interested Dr.s. Who were then prohibited from prescriptions.
Those that did prescribe struck off – to face criminal charges. All medical costs returned automatically to all diabetics – who will be called in and cured of the condition.
A fine of 109 million, and 25 years in jail for each patient DELIBERATELY killed.