I just showed somebody a 8W 1MHz ultrasound massage device.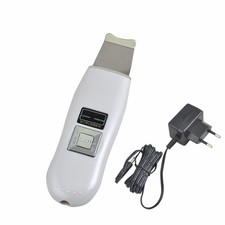 ½ a minute over the bottom right of the chest clears diabetes – type 1 with a 3 day delay. 'Why aren't al Dr.s using this?' I was asked.
'I have cured 30 diabetics all over the world – but medics refuse to use best medicine as it makes them no money. I answered.
'Then that means they are struck off' Di protested. True. Their medical insurance invalidated, and medical practice CRIMINAL for the last 4 years. Doesn't seem to bother the AMA and GMC – staffed by registered Dr and lawyers, to ensure they HAVE TO USE the best medicine.