So we get their cost back, from the hospital of health centre.
The problem lays with the Dr.s. Who allowed themselves to be money driven - rather than health driven they acted contrary to their Hippocratic oath.
In 2002 the Moffitt used High Intensity UltraSound to totally clear cancer at 1 session. I have found under 1 minute iof 8W 1MHz ultrasound external to the cancer does the job.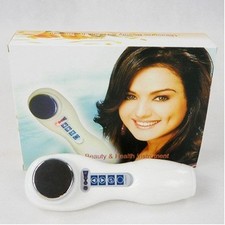 $18.85

or Best Offer
From Hong Kong
HIUS to the lungs clears AIDs and soft-body cancers. So biochemistry and 20th century ideas were now defective, criminal medicine.
Which they carried on prescribing. Instantly striking themselves off the medical register, and making medical practice criminal.
ALL their prescriptions are medical malpractice – we get the moneyt back with damages. 10 million for each death.
And nobody by Dr.s cam prescribe most medications. So your GP can;t write out any prescription. Neither can most hospital Dr.s.