2013 I proved High Intensity UltraSound totally cleared diabetes – type 1 with a 3 day in remitting, totally and for ever.
Every Dr on Earth validated this science, and then all Metformin prescriptions were CRIMINAL. The lead Dr was under the legal inperative to ensure no Dr in his team prescribed METFORMIN.
In the same way they validated HIUS cleared ALL cancer 2002 – and were under a legla imperative to ensure no Dr in their team prescribed biochemical treatments for cancer – also CRIMINAL.
The legal penalty was for both to be struck off the medical register 15 years ago: they must return all wages, their pension is void, and tjhey are barred from medical practice for life.
Copy this to your GP. Biochemical prescriptions became ILLEGAL, and every death warrants a 25 year jail term, and 10 million UK fine.
So all heath centres are barred from biochemical prescriptions. Metformin prescriptions have been CRIMINAL since I published my practical work 4 years ago.
The simplest source of HIUS is a 8W 1MHz ultrasonic massage device.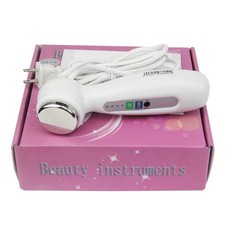 From China
Applied externally it will clear all cancers in under 1 minute. Applied for just ½ a mniute, it will clear diabetes.
To continue to prescribe biochemical treatments for cancer, is criminal 1st degree murder: for the financial gain of the Dr. Ensure every health centre in the world has this paper.
It goes without saying, all medical school were aware of HIUS. To contiue t oresearch and teach biochemistry was criminal, and excludes them for ever from medicine – just like their graduating students for the last 15 years.