High Intensity UltraSound was medically published as a 1 appointment cure to cancer 15 years ago. I have found 8W 1MHz ultrasound for under 1 minute clears even inoperable liver cancer. Breast cancer – all cancers.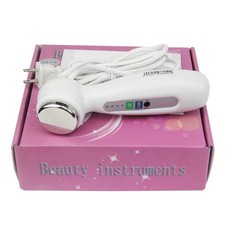 $14.35

or Best Offer
From China
Ask your GP – if they claim not to HAVE READ AND VALIDATED TEH PAPER 2002 – NOT DR.S FOR 15 YEARS: EVERY DAYS MEDICINE MEDICAL MALPRACTICE.
When challenged they say 'but it makes us no money'. The Hippocratic oath says 'best medicine' irrespective of finance.
So NOT to use High Intensity UltraSound instantly dismisses the Dr from the medical register.
I have just read, 150 GPs are leaving the UK NHS every month. These Dr.s have contravened the Hippocratic oath for 15 years.
Return all wages – no pension. And 15 years of criminal; medical malpractice.
Available for download now