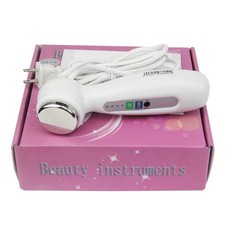 Every medic personally verified the Moffitt paper of 2002 on High Intensity UltraSound clearing cancer. It works for al cancers – as the inflated cell structure does Molecular Nuclear Fusion
1 H2Op+US->He+O+E2+X-ray
Hence the X-rays from ultrasound scans. And under HIUS, all the cancer cells pop – as they boil. Clearing all cancers.
So biochemical treatments, radio and chemo therapy plus sugery all became defective, criminal medicine. So prescribing 20th century ideas became criminal.
Luckily medics are meant to be ethical, so they will return all medical expenses over the last 15 years, and strike themselves off the medical register. And hand themselves and their records in for criminal prosecution.
Every patient killed, 10 million UK pounds, and 25 years in jail: so each GP gets a 10 billion fine, and 10 millennia in jail.
All diseases at home can be cleared by local appl;ication of a 8W 1MHz ultrasonic massaeg device
All with no lawyer involvement. The AMA etc. will not defend use of defective medicine – like biochemistry.