AIDs evolved in Africa – as people ate bush mean, and the endemic simian infectious virus moved inot man. Learning to make 3 human chemokies – which lead to AIDs – never seen in apes.
If we apply High intensity UltraSound for ½ a minute to each side of the chest, the HIV infected B cells explode as we do Molecular Nuclear Fusion ONLY in viral infected cells.
1 H2Op+US->He+O+E2+X-ray
It is so cheap, I would also do 1 minute to the liver, and ½ a minute to each side of the head. We are talking about hundredths of a penny.
So anti-retro9 viral drugs are defective – and no Dr can prescribe them. A practice nurse can use a 8W 1MHz ultrasound massage device.
An effective medically licensed HIUS device.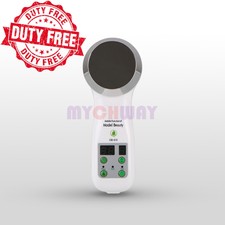 This idea works a;ll over the world – AIDs is cured.