The Moffitt cured cancer 15 years ago – but then reverted to defective biochemistry to make money. Killing their own patients for money.
The Hippocratic oath says 'I will not research, teach or apply defective medicine – or strike myself off'. But the didn't mean it!
They have killed 600 million patients by using defective biochemical treatments, radio and chemo therapy plus surgery: all prohibited, defective medicine.
So how many medics have struck themselves off – you can not be serious. Some have taken early retirement, to live off golden plated pensions.
But if they are no longer registered Dr.s, their pensions are void – and they must return 15 years of wages, and face criminal trial: 10 million as a fine, and 25 years in jail for each patient killed.
I use a 8W 1MHz ultrasound massage device as my 100% effective HIUS device.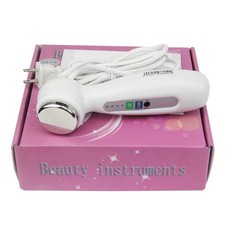 $14.35

or Best Offer
From China


I cured Dan of his kidney cancer – the Christie took him off, and biochemed him to death in 2 weeks: this is 1st degree murder.
And no 80% of cancers are being cured – not 1 by a Dr. They are incensed 'Trust us' they say as they kill you. And you trust them?
And what of the AMA and GMC? They also do it – but carry the insurance for medics. And every medical insurance in the world is void.
Every day's medicine is malpractice. No prescription valid. Hitler only killed 60 million. Dr.s have killed 600 million – and the killing goes on. Are you being killed? Get your own HIUS device, save yourself.
Then the Dr is ethically prohibited from medicating you – though the Christie ignored this. Just like they ignore all of the Hippocratic oath.
And charge to kill you. Your money. Your death. Total legal fine 30 trillion – 1/3rd the worth of the planet.