2002 the Moffitt cancer centre published a 100 person on High Intensity UltraSound clearing cancer. Ultrasound sets off Molecular Nuclear Fusion in pressurised cancer cells.
1 H2Op+US->He+O+E2+X-ray
All cancers must be pressurised in order to grow in a viral fashion: So High Intensity UltraSound cures ALL cancers: as confirmed by every cancer drug company on Earth. So patients get the return of all medical charges – for defective medicine.
We have all signed the Hippocratic oath – making manufacture and sale of defective medicine both unethical and criminal – expelling the company from health FOR EVER.
All prescribing Dr.s had top read and confirm the new medicine – or cease to be Dr.s in 2002. None has ever claimed ignorance – since I pointed out ignorance immediately excluded them from medicine.
So biochemical treatments, radio and chemo therapy, plus surgery all criminal medicine 15 years ago. And any Dr using defective medicine immediately loses their insurance – and further medical practice criminal.
I have found 8W 1MHz ultrasound for under 1 minute is HIUS.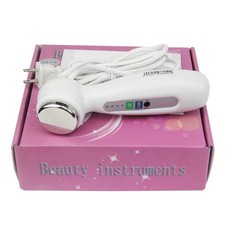 $14.35



or Best Offer
From China

And I have ensured the Christie Hospital know – but they still charge to dispense defectiuve medicine. Included that from their 4 medical professors. No longer even registered Dr.s.
No prescribing Dr for 15 years is a registered Dr: almost certainly, your GP struck off 15 years ago. All medical practice malpractice.
High Intensity UltraSound to the top left of the chest and kidneys clears heart disease – as medically published 2012: all heart drugs since criminal.
2013 I confirmed High Intensity UltraSound to the bottom right of the chest cleared diabetes – type 1 takes 3 days to remit. Totally and for ever.
So biochemistry fatal, criminal medicine. Ask your GP – they know.