Don't at the Health group of St. Clement's Ordsall – we are getting involved in the Manchester Homeless.
But we had a heart health group – ended when they all got better. I use a 8W 1MHz ultrasonic massage device as my High Intensity UltraSound source.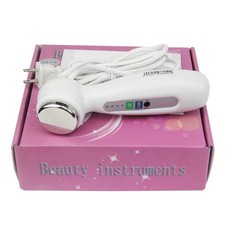 From China

Medics proved 2002 that external application of High Intensity UltraSound for under 1 minute, cleared all cancers.
So for the last 15 years biochemical treatments for cancers has been criminal – families get 10 million for every patient killed.
The prescribing Dr is struck off.
High Intensity UltraSound to the top left of the chest and kidneys, ½ a minute each area clears coronary heart disease: heart drugs are criminal – and have been 5 years.
I had already given ½ a minute of High Intensity UltraSound to each side of the head and cured Schizophrenia 2010 – biochemical treatments for this condition criminal for 7 tears.
The same regime works for MS, Alzheimer's. Parkinson's, ADHD, depression... All mental health problems.
Biochemists say 'but Alzheimer's is incurable'. Using biochemistry yes – High Intensity UltraSound it clears in 1 minute.
So no research work on this cured condition has been legal for 4 years: researching Dr.s all struck off. The page I did on FaceBook was taken down for a week – while they checked the medicine was right. It is.