In 2002 medics used High Intensity UltraSound to cure cancer: it works for all cancers – which share a non native inflated cell structure. Ultrasound sets off Molecular Nuclear Fusion, in cancer cells – at power levels benign to the more flaccid body cells.
1 H2Op+US->He+O+E2+X-ray
So all cancers totally cleared by external application of e.g. 8W 1MHz ultrasound for ½ a minute.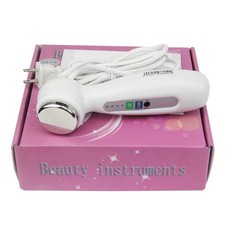 $14.35

or Best Offer
From China
So 15 years ago, all drug patents for cancer became invalid. And no biochemical patent since is legal.
No biochemical research work has either been legal. So all academic Dr.s must strike themselves off – shredding all their papers for life.
Even compatible drugs are no longer valid – giving an agonising death in 2 years, to all cancers – now totally cured using HIUS.
So all academic and prescribing medics ceased to be Dr.s 15 years ago. All medical practice malpractice.
So Dr.s are super ethical: let us see you obey the Hippocratic oath.