Your GP is probably a multiple murderer. In 2002 the Moffitt published the use of High Intensity UltraSound to clear cancer – you GP has a 8W 3MHz device – which is HIUS. I use 9W 1MHz – totally effective, even against late stage inoperable liver cancer.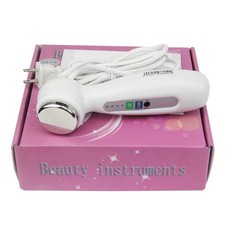 $14.35

or Best Offer
From China
Sio the Hippocratic oath demanded the tGP should use HIUS – and abandon defective, now criminal biochemistry, radio and chemo therapy and surgery.
The family ot those killed by defective medicine have a non-contested clain for 10 million: and the GP gets 10 years in jail – along with all members of the medical team.
Even surviving patients have a claim for the use of criminal medicine; 5 million for ever course of chemotherapy – as half the patients died.
So HIUS requires no Dr., the nurses in the health service are over qualified to use it: medically licensed for hoime use. Not harming body cells, btu causing the pressurised cancer cells to pop – as they boil away. As the ultrasound sets off Molecular Nuclear Fusion.
1 H2Op+US->He+O+E2+X-ray
This is the source of the X-rays from ultrasound scans. And the cause of microbubbles as we ultrasound cancer biopsies.
So all medics confirmed it 2002 – obvious best medicine. Biochemistry criminal, fatal medicine.
If your gP has prescribed biochemistry in the last 15 years, he is no longer a Dr, and has no health insurance. Medical practice is criminal.