Cancer cells are pressurised compaired to body cells – to induce 'body' cells to divide in a viral manner.
In 2002 the Moffitt cancer centre showed 1 application of High Intensity UltraSound would totally clear cancer cells – and set up a body wide immune action to clear the cancer.
As the cancer cells heat up and boil, they fragment – clearing the disease as the HIUS sets off Molecular Nuclear Fusion – only in pressurised cell types like cancer: never body cells.
1 H2Op+US->He+O+E2+X-ray
This is the source of the X-rays from ultrasound scans.
I have found 8W 1MHz ultrasound from a massaeg device is effective and safe HIUS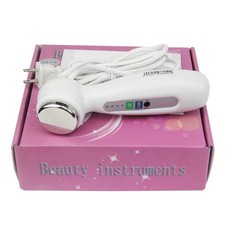 So external use of an ultrasound massage device clears all cancers. Biochemical prescriptions lead to a 2 year agonising decline to death. So cancer drugs are defective criminal medicne: every Dr has access to a 8W 3MHz device – also HIUS.
So all Dr.s must cure all cancers at their next appointment, 1 biochemical prescription voids the Dr.s insurance, wage and pension. They are barred from medicine – and must repay all wages for the last 15 years.