That year the Moffitt applied High Intensity UltraSound to prostate cancer, and got a 1 appointment cure.
I use 3 applications of 8W 1MHz ultrasound from a massage device purchased over the internet. This set off Molecular Nuclear Fusion in the pressurised cancer cells – all 200 types.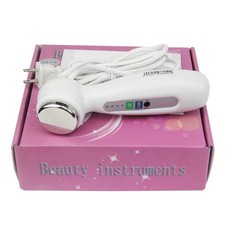 1 H2Op+US->He+O+E2+X-ray
Body cells only experience ultrasound burns at higher power levels – 180W 40kHz. Cancer cells have to be pressurised to divide and grow in a viral fashion. As do the structures causing diabetes, heart disease, mental health problems and all infections.
So my HIUS for ½ a minute to each side of the chest, throat, nose and a sore throat, cures all bacterial and viral infections. So one ultrasound massage device
And this stops the development of cancers, heart disease and diabetes.
½ a minute of HIUS to each side of the head clears all mental health problems: NS, Alzheimer's, Parkinson's, Schizophrenia, ADHD, depression...
So all biochemistry for these areas is prohibited by the Hippocratic oath. Just 1 prescription strikes the Dr off, invalidated his health insurance, and makes medical practice CRIMINAL.
For cancer back to 2002: so your GP is no longer a registered Dr. His prescriptions are not valid. No pharmacist can fill them, without being struck off.
All biochemical drug companies are bound by the Hippocratic oath, so all are expelled for ever from health. No academic medic has ethically been allowed to research biochemistry for 15 years: or expelled from medical centres around the world.
Cancer Is Cured
eBook (ePub):
$3.89
(excl. GST)
We live in remarkable times. Xi years ago American medics cure to cancer. Using no drugs or surgery. Just a single application of high intensity ultrasound. This book explains how it works! It... More >
All cancers cured 15 years ago. The Dr has a 8W 3MHz ultrasound device, which acts as a HIUS device. In the nursing office, free and 100% effective.