All viruses and cancer make 6 of the same enzymes – bacteria do 5 of these – the pathogen base. Work done at Cambridge.
Using a 8W 1MHz ultrasound massage unit on the infected organ of the chest, will cause the inflated pathogen cells to pop – pathogens have to be infalted, like cancers, in order to grow.
Cancer Is Cured
eBook (ePub):
$3.89
(excl. GST)
We live in remarkable times. Xi years ago American medics cure to cancer. Using no drugs or surgery. Just a single application of high intensity ultrasound. This book explains how it works! It... More >
This science was medically proved 2002: no prescription or research of ddefective biochemistry was legal for 15 years. Every Dr has voiwed to remove himself from the medical register, and never practice medicine ever again. Ethically they should return all wage sor pension, since they first used defective medicine.
A suitable device is a 8W 1MHz ultrasonic massage device from Ebay.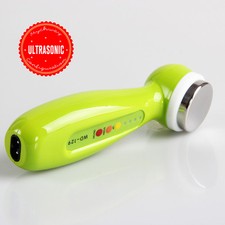 $15.80

or Best Offer
Medically licensed for home use. You will feel ill after 4 hours, better after 8. And you do not develop cancers, heart disease or diabetes.
If we use the health centre 8W 3MHz ultrasound device it will also cure infections after 20 seconds.
These human antibodies in pill form will change human life – and cure all disease. They need to sell for under 2 UK pounds per course – or not be price competittive.
Be warmed, the first use on the stomach may give you the trots. Just once.