No health insurance – and a medic is no longer a registered R, and can't practice medicine.
2002 the Moffitt published a paper on High Intensity UltraSound clearing cancer.
It causes the pressurised cancer cell to give off X-rays, and fragment. Body cells are not affected by HIUS.
1 H2Op+USHIUS->He+O+E2+X-ray
This is the source of X-rays from ultrasound scans. The 3 medical professors 3who validated my idea on clearing cancer left in disgust – as the Moffitt reverted to defective biochemistry.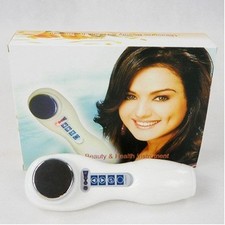 Biochemistry is defective, criminal medicine. And every Dr who has prescribed it in the last 14 years – no longer a Dr. No insurance. 25 years in jail and a 10 million fine for every patient killed.
Ask any former Dr – they all know it. And realise they are prohibited for ever from medicine. Copy this reminder, to every Dr you know.