2002 ALL Dr.s validated High Intensity Ultrasound cleared all cancers – it sets off Molecular Nuclear Fusion in the pressurised cancer cells. Body cells are NEVER pressurised.
1 H2O+US->He+O+E2+X-ray
This is the source of the X-rays from low power ultrasound scans. The cheapest source of HIUS is a 8W 1MHz ultrasound massage device.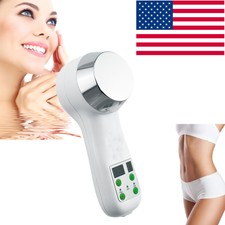 6d 16h left

(Friday, 4AM)

From United States

Customs services and international tracking provided
All Health Centres have a licensed 8W 3MHz device – that ever Dr confirmed 14 years ago cleared ALL cancers.
So why did they prescribe detective biochemistry? To make money – and see the patients die in agony. We are talking about the worst psychopaths in Earth history. Killing 1/3 of a billion patients for their own fun, and financial gai8n.
The legal fine for this is 30 trillion. The same fine against the drug companies. And 30 millennia in jail: every drug company worker previsioned for all time.
So for 14 years, Dr.s have killed their own patients for money. Now 80% of cancers are cured – and by HIUS. Somebody tell Cancer Research – the 200 cancers are now all cured. The charity commission must revoke their charitable status, and they stand trial, for their part in the world's biggest deliberate killing.
Abd the killing goes on. Are you beig killed?
Cancer Is Cured
We live in remarkable times. Xi years ago American medics cure to cancer. Using no drugs or surgery. Just a single application of high intensity ultrasound. This book explains how it works! It also cures heart disease and diabetes,