High Intensity UltraSound includes both 8W 1mHz ultrasound, and 8W 3Hz: Dr have access to the latter in every health centre in the world. People can buy the former from Ebay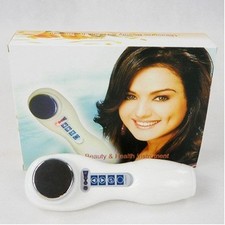 From Hong Kong

HIUS to each side of the chest, throat and nose for just 30 seconds (1MHz) or 20 seconds (3MHz) will clear all infections. You feel ill hour 4, better hour 8.
This tops people dying from the common cold 0.1% of people die from the flu every year. It also stop the formation of cancers, heart disease, diabetes and mental health problems.
External application for under 1 minute, clears all cancers. HIUS for ½ a minute to the top left of the chest and kidneys clears heart disease.
HIUS for ½ a minute to the lower right of the chest clears ALL diabetes: type 1 takes 3 days t o0remit. No repeat HIUS is required.
½ a minute of HIUS to each side of the head clears MS, Alzheimer's, Parkinson's and Schizophrenia.
All with no hospital or Dr involvement required.