I thought up the use of High Intensity ultrasound to restrict cancer growth in Sheffield 2001. The medics in Florida confirmed it was a 1 appointment total cure. Medics will not use it – as it makes no money fro them: the Hippocratic oath says they have to.

2013 I was involved in the church health group. And had a 150W 40kHz ultrasonic massage device – as my metallurgy said this was HIUS.
I tried it on a diabetic friend, and cleared his type 2 diabetes for a week – in just 10 seconds. The next week I gave him ½ a minute and totally cleared the condition.
Which medics insist is incurable. I have cured 30 people around the world – 24 have bought their own device. I no use the more effective 8W 1MHz.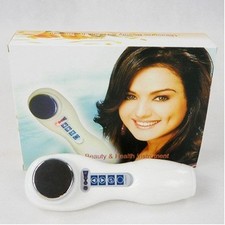 So in 8 days, we could eradicate diabetes from the world – but Dr.s will insists on prescribing defective biochemistry.
The idea will spread, and diabetes will be cured. Thanks in part to Sheffield University. Who ended my PhD for no valid reason. I was away in bed with my Siegfried in Bury, 180 miles away.
The same device clears all 200 cancers out there. Invalidating the last 14 years of medical degrees.