If you have cancer, run a 8W 1 MHz ultrasound massage unit externally over the cancerous organ.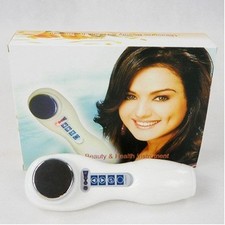 For softbody cancer, run over the lungs for 1 minute – stop when you feeling warming. No dr or hospital required.
Your GP has a 8W 3MHz ultrasound unit – which will clear ALL cancer in 20 seconds. Meaning biochemical prescriptions are now defective, criminal medicine. Striking off your Dr, who then has a crimnial case in court.