I piratically confirmed this in 2013. Asthma inhalers are now criminal medicine – they are unpleasant, expensive and lead to death.
High Intensity Ultrasound is so much easier – leading to total cure at 1 appointment. Go can do it at home – no need to see a Dr.
If you apply HIUS to the chest, throat and nose for ½ a minute it clears all viral and bacterial infections – I did it this morning. It is not instant. You feel ill after 4 hours, totally better after 8. You can buy you own 8W 1MHz device and in 1½ minutes clears all infections.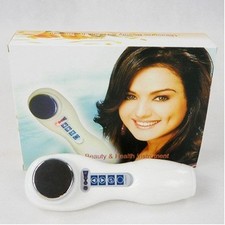 This stops cancers, heart disease, diabetes, mental health problems, asthma and arthritis. In arthritis, apply HIUS to the affected joints 3 times, to totally clear the problem: surgery is defective for everything! Other than accident repair.
For asthma, apply the HIUS for ½ a minute to each side of the chest – just the once. My friend had not had an uninterrupted sleep for 30 years – he now sleeps through to his alarm.
External application of HIUS for under 1 minute clears all cancers. This makes health systems economically unsustainable: and all GPs have to use the 8W 3MHz ultrasound device in the musing office – rather than prescribe pills: now defective, criminal medicine.
All GPs who have prescribed biochemistry, chemo or radio therapy or surgery for the last 14 years has to remove themselves from the medical register – and await criminal trial for the 1st degree murder of 14,000 patients: the most serious psychopaths in history.
No academic medic is allowed to research biochemistry etc., for the last 14 years. They are struck off, and must return all wages or pension.