2002 the Moffitt cancer centre used High Intensity UltraSound to cure cancer at 1 appointment. 8W 1MHz ultrasound clears all human cancers in ½ a minute.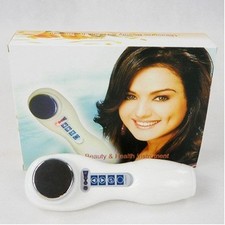 Suddenly all biochemical treatmetns became defective, criminal medicine. 2016 the biochemical industry employs registered Dr.s to man the Francis Crick Institute, to do biochemcial research.
But no registered Dr is allowed to do defective research – everey Dr there is no longer a registered Dr – they have no valdi insurance, and are no longer Dr.s.
Ultrasound - cancer cure
Prints in 3-5 business days
Highly intensity ultrasound 150 W 40 kHz applied externally just once will cure all the diseases of age!